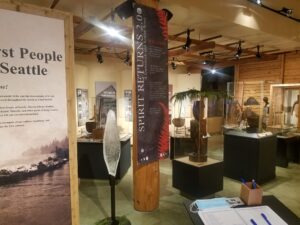 Newly opened: Spirit Returns 2.0 Exhibit– Duwamish Longhouse & Cultural Center, Seattle. Curated by author Heidi Bohan, the exhibits display many of the themes in this book. You can see related objects in person including rare and reconstructed objects such as the Salish hunting bow created using Journal notes from the Vancouver and Lewis & Clark expeditions (as noted in the book), traditional foods and medicines, shredded cedar bark clothing, Chief Seattle's hat, and much more. The Longhouse offers tours and events, or you can come as individuals or families during regular hours. Duwamish Tribe 
Since Time Immemorial Giving Thanks Lesson Plan: Elementary Pathway 3 | OSPI (www.k12.wa.us)  Lesson 4 highlights the use of People of Cascadia materials, some included below. 
Line Art worksheets from the book 'The People of Cascadia' to be used in conjunction with lessons in the classroom. Educators are given permission to use these worksheets for students, but please do not modify them.
This use is limited to printing out these PDF files for classroom use and may not be used for publication in any media without written permission (see form below).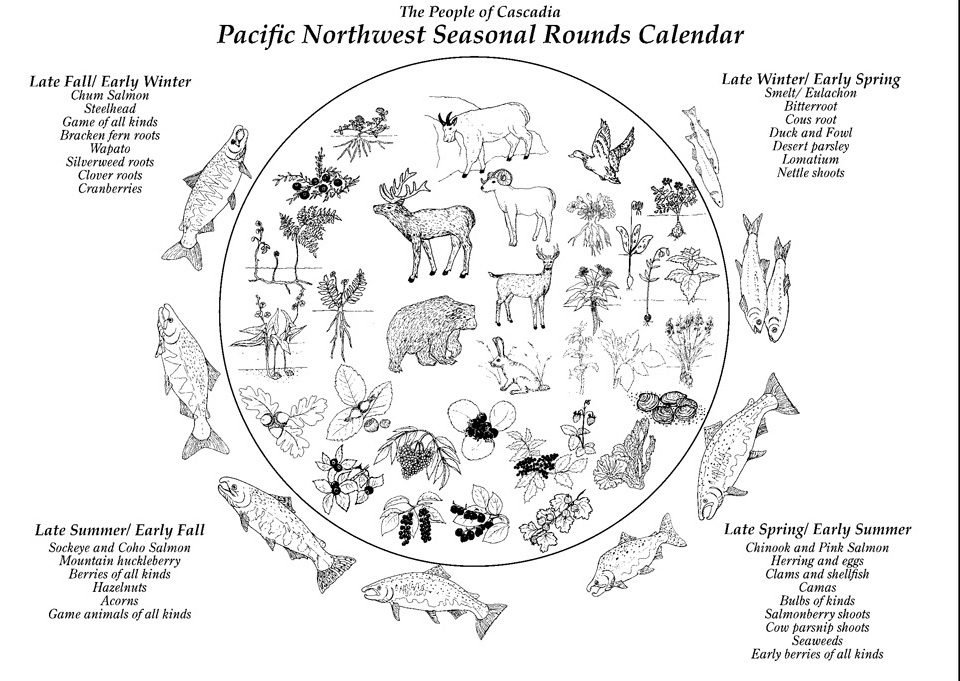 Pacific Northwest Seasonal Rounds Calendar: Designed to be interpreted in a clockwise manner showing the progression of seasonal harvests throughout the year for most of the region. Below are Seasonal Rounds for specific regions included in my book. PDF
Provided for use in Washington State- 'Since Time Immemorial' Curriculum- 'Giving Thanks' Lesson- Seasonal Rounds Study Sheets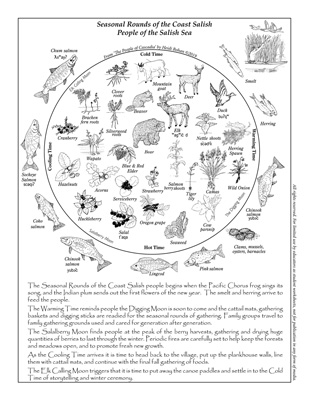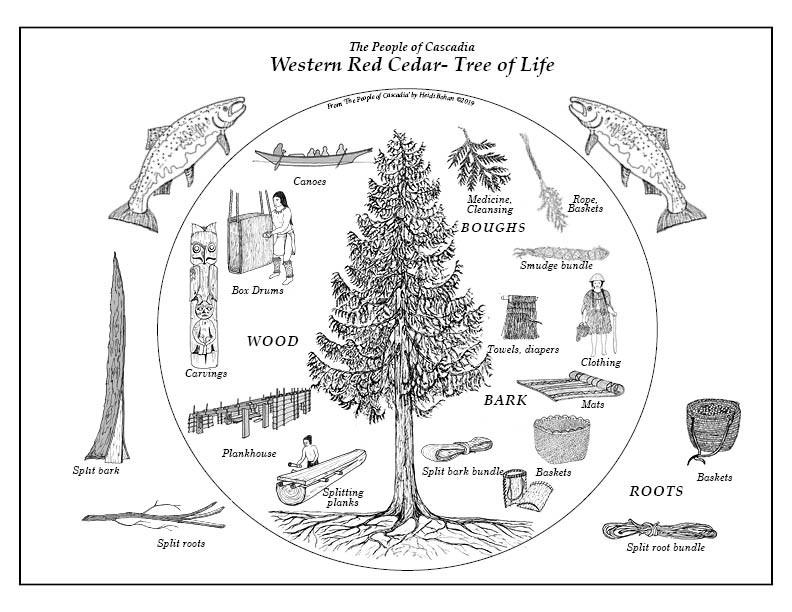 Red-Cedar Tree of Life: PDF